Network of Specialists
Through Northwestern Mutual, I have access to a Network of Specialists. We help each other, share ideas and common values, and leverage each other's talents to help you achieve your personal dream of financial security.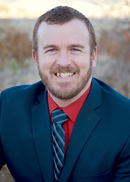 Helping You Create a Financial Plan That Grows With You
My clients interests' come before my own and Northwestern Mutual's. Everyone deserves the comprehensive financial planning services that were once reserved for the wealthiest individuals and corporations. I strive to have an impact on as many lives as possible by using the latest technology to communicate and advise my clients. My planning process starts by building trusting, meaningful relationships where I learn each individual's unique financial situation so I understand what is truly important to them. I build plans that help them achieve their goals and make recommendations that fall in line with their beliefs. No two plans are the same. Using resources in place, if there are any, including existing employee benefit packages, my team and I build easy-to-navigate financial plans that help my clients achieve financial security.   
Blake Farris Libby
Creating a Financial Plan That Revolves Around You and Your Needs
Everyone has a dream and everyone has a story. As a financial representative of Northwestern Mutual, my mission is to educate and inspire my clients to identify their financial goals and dreams while giving special consideration to the stories that created those dreams. With nothing less than complete confidentiality, I will build a plan that revolves around you, your family and your needs without losing sight of the things that are most important to you. This plan, a living, breathing document will ensure that your goals and dreams are being properly addressed today, tomorrow, and every day after that.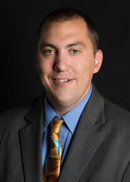 Helping You Create a Financial Plan That Grows With You
Financial security is something many of us strive to achieve in our lives. You try to do what's right for those you care about, but the wrong financial decision can often undermine the best of intentions. Whether you are concerned for your own financial needs or those of your family or your business, I can help you identify your goals and dreams and develop a plan that addresses these needs and gets you started on the path to financial security.
The Northwestern Mutual Difference
Backed by the strength of Northwestern Mutual, my team and I provide you with a balanced approach to achieving your goal of financial security, assuring that your intentions have been understood and your needs are being addressed. And when it comes to implementing solutions, the full capabilities of Northwestern Mutual are leveraged to provide you with exclusive access to a comprehensive variety of products and services.
My Mission
Grant M. Winn II's mission as a Northwestern Mutual Representative is to help clients identify their financial goals, review their current financial picture and make recommendations to help them meet their goals. It is important for Grant and his staff to provide excellent solutions and service his clients. Grant M Winn II is proud to represent Northwestern Mutual in the marketplace because he believes in the quality of their products, their integrity, longevity and support.
As Field Director Grant M Winn II introduce's the Northwestern Mutual as a career opportunity to motivated, goal orientated individuals who want an entrepreneurial challenge. Since 1857 Northwestern Mutual has provided Financial Representatives with innovative solutions to help them help their clients reach their financial goals.

Grant M. Winn and Zachary E. Schmidt work together as a team to assist clients with establishing employee benefits and navigating the complex markeplace.